Founded in 1905, ONLYLYON Tourism has more than a century's worth of experience and is the only tourism development tool used by the 59 towns that form the Lyon metropolitan area. Its team of more than 75 employees strives to meet all requests from tourists, residents, convention participants, event organisers and the press.
ONLYLYON Tourism is a non-profit organisation that brings together tourism stakeholders in Lyon. In 2022, the organisation had nearly 600 member professionals in the accommodation, catering, culture and leisure, shopping, transport and business tourism sectors (PCOs, convention centres, service providers, etc.). ONLYLYON Tourism unites its members around the development and promotion of the destination, enabling them to increase their visibility among the general public and professionals.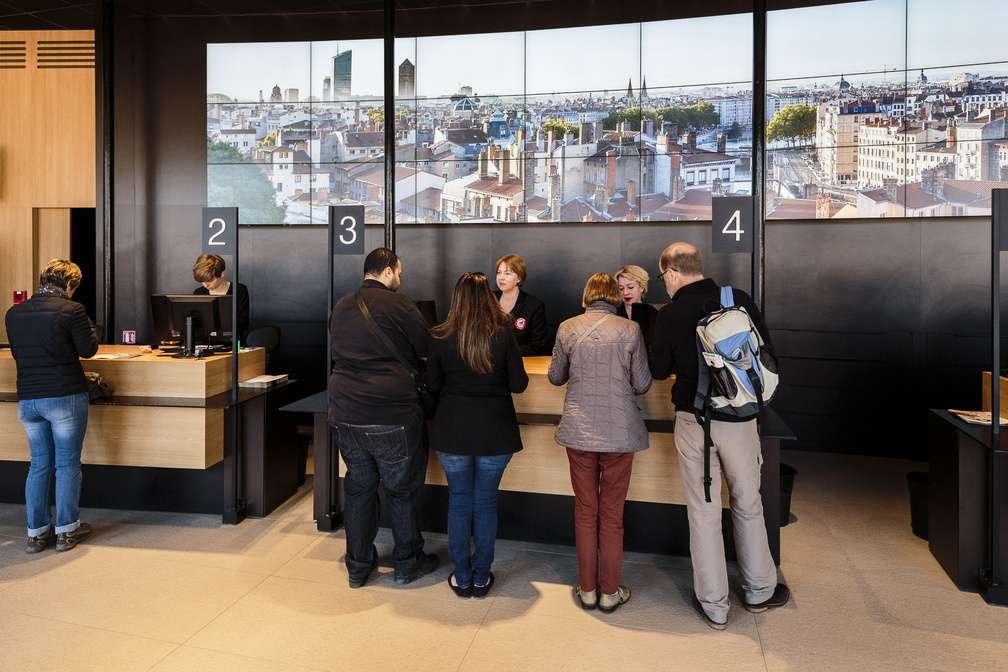 Come and meet ONLYLYON Tourisme's teams!
Its offices and reception are located on Place Bellecour, in the heart of Lyon, and are open every day of the week from 9 am to 6 pm, 363 days a year.
ONLYLYON Tourism is a member of ADN Tourisme (the national federation of French tourist offices), Atout France (France's tourism development agency) and Apidae Tourisme (France's leading tourism database), which has been a member of the executive committee since its creation.
In 2022, ONLYLYON Tourism achieved ISO20121 certification for its engagement in the area of responsible event planning.
ONLYLYON Tourism is also one of the five founding members of the partnership-based marketing initiative ONLYLYON, which promotes Lyon.
Find out more at ONLYLYON.
ONLYLYON Tourism is formed of several departments:
Visit Lyon! The department for reception services
Lyon City Experts
Lyon City Experts welcome and advise our visitors day to day as they discover the Lyon metropolitan area, its calendar of events, and its various attractions. They provide documentation and tourism products (Lyon City Card, guided tours, outings etc.), which can be reserved at the tourist office or online. They are present at the ONLYLYON tourist office on Place Bellecour, and can be contacted by telephone or Messenger every day of the week.
Professional tour guides team
Our tour guides help visitors explore Lyon with a wide range of guided visits for individuals or groups, in 10 languages: French, English, German, Spanish, Italian, Portuguese, Russian, Danish, Japanese and Chinese
Visits to Lyon's various districts and cultural sites are regularly organised in French, as well as visits to the Vieux Lyon (Old Lyon) district and the traboules of the Croix-Rousse in English.
L'équipe réunit une trentaine de guides-conférenciers, tous passionnés par leur ville, son architecture, son histoire, ses paysages. 
The office represents thirty or so professional tour guides.
Discover our range of tours for individuals.
Discover our range of tours for groups.
The Convention Bureau
This is the department that promotes Lyon on the international business tourism market, to grow the number of events held in Lyon: congresses, shows, conventions, conferences, seminars and incentive activities.
It provides assistance and advice for organisers to bring their plans to fruition, by helping them prepare an application for Lyon and putting them in touch with local professionals selected for their competency.  
It is a member of international professional networks and takes part in business tourism workshops and shows. It also invites organisers to Lyon, to present all that Lyon has to offer and attract new events to Lyon.
Having adopted a responsible tourism approach, it helps organisers plan environmentally friendly events and encourages professionals in Lyon to reduce their environmental footprint.
Find out more about Lyon Convention Bureau.
The Press Promotion department
The Promotion department helps tour operators, travel agents and coach operators schedule Lyon as a destination for stays and travel.
It provides assistance and advice for the preparation of itineraries and interfaces with Lyon's service providers.
It regularly invites these professionals to Lyon to discover local resources, so they in turn can offer them to their customers.
It takes part in shows and workshops to meet professionals in the sector.  
It organises communication campaigns for the general public internationally to raise the destination's profile.
A press secretary informs and welcomes journalists from around the world to highlight Lyon's tourism, culture and events offering.
Find out more about the Promotion department.
Find out more about the Press department.
The Marketing department
The Marketing department designs and/or deploys tools for the sale of various tourism products for individuals, sold by the booking platform, through partners and on the websites: Lyon City Card, guided tours, outings and discovery leisure activities.
It communicates and produces communication tools and media, including websites, social networks, newsletters and publications (maps, guides, documents for professionals, etc.), and creates content for them.  
It builds relationships with member tourism professionals in Lyon (hotels, restaurants, service providers, etc.).
The Responsible Tourism department
This department was created in 2021 to meet the challenges involved in developing a strategy for the transition to tourism that is more responsible and sustainable, in relation to the expectations of ONLYLYON Tourism and visitors.
Its mission is to deploy the destination's responsible tourism strategy, both internally and for our members, partners and visitors.
It manages Lyon's yearly application to the GDS (Global Destination Sustainability) index and initiates environmental certifications for Lyon's tourism stakeholders.
Discover our dedicated website www.tourisme-different.com
Value and mission statement
The missions of ONLYLYON Tourism and Convention are based on a shared desire to make tourism more responsible, sustainable, accessible and conducive to harmonious coexistence with local residents. ONLYLYON Tourism and Conventions is committed to respecting and promoting the fundamental values upheld by all of its employees.
Our commitments to quality services
Quality at the core of everything we do
ONLYLYON Tourism and Conventions promises to help visitors enjoy the best possible stay.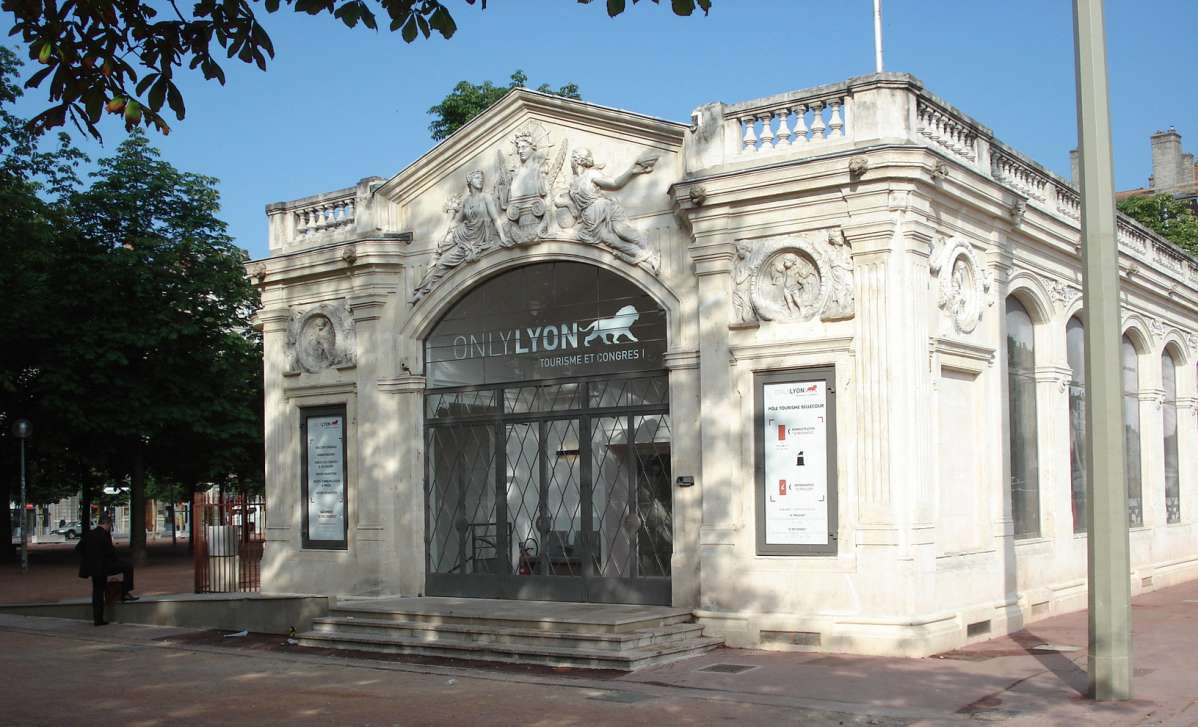 Job offers and internships
Discover job and internship offers to join the ONLYLYON Tourism team.